Jean Constantine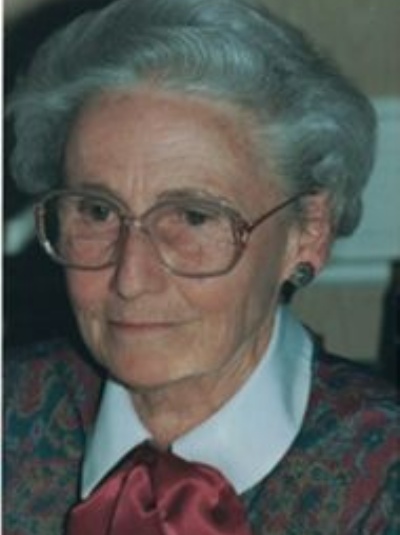 Jean Webb started at the King's High Kindergarten, a forerunner of the Prep School, just before her fifth birthday in 1933. This began an association with the Foundation Schools lasting over eighty years. She would serve the schools in no fewer than seven capacities.
The lady who became known to generations of King's High girls as Dr Jean Constantine shared some of her schooldays in the second world war with a school evacuated from Birmingham. She would have been overjoyed to learn that the Prep and King's High were merging so closely together now.
Jean had met John Constantine while at university, and they married in 1954. Thye had two children, Simon and Claire.
Jean's association with the school took many forms too. She was the Schools Medical Officer at King's High, holding medical examinations in the matron's office, and helping the girls to navigate the choppy waters of adolescence. Her daughter Claire followed Jean to King's High in 1968, where Jean became an active KHS parent. She had joined the Old Girls' Association committee in 1961 and became its secretary for eleven years in 1966, eventually serving on the committee for 28 years! By this time, Jean had also become a school governor, serving for 29 years, 13 of them as Chair of the King's High committee.
King's High was lucky to have so much of Jean's time. She was such a generous benefactor in her commitment to the school – which she called her 'second home' – especially in view of a full life with work, family, including several grandchildren, the church and her many hobbies. Her importance to the school was immense, and no fewer than four Heads and former Heads of King's High and the Prep attended her funeral in November 2017, a few months before her 90th birthday.
We were also notified that Jean left a legacy to the School, for which we are truly grateful.