David Stevens - Fellow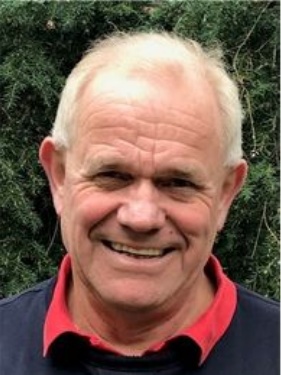 'My involvement with King's High began in 1968 when my sister, Linda, joined the school and I went to Warwick School. Many years later, I moved away from Warwickshire but returned in 1984 when my daughter, Helen, went to Warwick Prep. There was one notable occasion when I challenged the then Head about the exorbitant increase in school fees. She blamed this entirely on the governors! More later…
Helen later went to King's High which gave me an opportunity to witness for myself how good the education was as well as the range of activities such as sport and music. Having experienced life as a parent, in 2008, I became a governor which gave me a very different perspective. A year later, I was proud to be asked to take on the role of Foundation Chair which I am relinquishing after 12 years at the end of this summer term (2021). It has been incredible to see how Warwick Prep and King's High have changed beyond all recognition. Both schools have adapted to the differing needs of today's pupils. Rather than being a totally separate entity, Warwick Prep now falls under the wing of King's High which has the distinct benefit that they work very closely together. Thanks to Project One Campus, it is exciting to see how King's High now operates out of state-of-the-art buildings on the same site as Warwick School and Warwick Prep.
Whilst each school retains its separate identity, collaboration between all the schools in the Foundation is better than it has ever been. New opportunities have come from having a joint Sixth Form Centre shared with Warwick School, a new Music Centre for Warwick Prep and King's High and easy access to facilities such as the Bridge House Theatre and Warwick Hall. I have particularly enjoyed attending drama and music events over the last 37 years and people have proudly told me how well they compare with those available in London's West End
The quality of the overall education at both Warwick Prep and King's High is stunning. The achievements of the girls in areas such as music, drama and sport are incredible. I am immensely proud of my historic links with both King's High and Warwick Prep and, as a departing governor, I feel extremely honoured to be asked to become a Fellow of the Landor Association. This organisation will enable me to maintain very close links with the schools, their current and former staff and all those people with much cherished memories of both King's High and Warwick Prep'.