Bursary Campaign
Over the past few years, we have run telephone campaigns to raise support for key projects and bursaries. This summer, we are running a telephone campaign to call alumni of Warwick School and King's High School. Our OWs and Old Girls' will receive a joint letter from the Head Masters of Warwick and King's High and our Foundation Principal. The letter will give full details about our telephone campaign.
Calling will take place between Monday 12 July and Sunday 25 July 2021. Everyone on the calling team is either a current pupil going into Upper Sixth or one of our recent leavers.
The campaign offers an exciting opportunity for our callers to make connections with our alumni as well as to fundraise for bursaries. The callers play a hugely important role in keeping Warwick and our Foundation schools connected with our global family of alumni. We always want to hear what you've gone on to do after leaving us.
We know you can keep in touch with school news via The Old Warwickian and social media but for us, it's also great to speak with you directly about everything that's happening here and find out your views on some of our latest developments. And of course, our callers love to hear interesting stories, insights and advice from generations who studied before them!
Meet our student callers
We spoke to some of this year's callers to hear about what attracted them to the role.
This also gives you a chance to put a face to the name when they contact you in July.
Will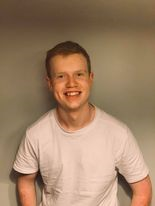 I grew up in Warwick and went to Warwick School from the age of 3-18. At school I played rugby and cricket as well as being president of the history society. I have a black belt in taekwondo and completed a gold level lifesaving course. I have just completed my second year studying history at the University of Birmingham. I play squash and dodgeball at university as well as edit the university's sport's newspaper, Redbrick. After university I am hoping to become a journalist, preferably working in sports.
I applied to be a caller to give back to the school that gave me so much and to earn some money for my future endeavours. I am looking forward to speaking to a multitude of people from different backgrounds and improving my communication skills. I would encourage our alumni to donate to bursaries in order to help the next generation with their studies and make Warwick School a more inclusive and diverse community, thus increasing the scope of the education that the school offers.
Annabel
I have just finished studying my A-levels at King's High in Mathematics, Further Mathematics, Chemistry and Physics. I really enjoy playing classical music, having previously studied both the flute and the piano at the Royal Birmingham Junior Conservatoire. I adore my three dogs (Pixel, Jar Jar and Sev) who are always up to trouble, and I love to keep fit by participating in dog agility and running long distances.
I am really looking forward to speaking with lots of alumni and learning about their lives through the calling campaign. I am also excited to discover the positive impact that alumni feel their experience within the Foundation has had, and how it has helped them to reach their full potential.
I would truly encourage our alumni to donate to the Foundation to enable other equally talented children to have the same life-changing experience of exceptional education that our alumni, and myself, have experienced. Furthermore, the new facilities that have been built over recent years due to the generosity of alumni donations, including the Halse Pavilion and the music school, illustrate how new equipment and larger, more-specialised spaces can help more children to discover their passion and find a niche in which they really excel. I can attest first-hand to the importance of these facilities, as I first discovered my passion for music at Warwick Prep School and I will always be grateful that I was given that opportunity, as I still love classical music and I can't wait to play again in an Orchestra and Wind Orchestra when I continue my studies at university.
Grace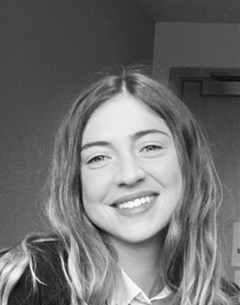 Hello, I'm Grace and I've just finished Sixth Form at King's High. In my spare time, I enjoy playing First Team netball and particularly love umpiring netball. Travelling to different countries is also a passion of mine, as well as cooking and baking! I am most looking forward to communicating with people, building a rapport and also working as part of a team. I fully appreciate the many opportunities which King's High has presented to me and the outstanding facilities which it provides. I would encourage others to donate to the school to help future students thrive and to give back to a community which offers so much. I look forward to speaking with you soon!
Daniel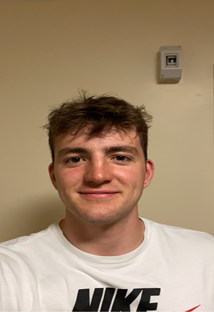 My name is Dan and I left Warwick in 2020, in the midst of COVID. I am currently in my first year at Durham University studying Economics, with a view to heading into the world of finance or a business management position in the future. I am extremely interested in sport, playing rugby all through my time at school, alongside being an avid watcher and player of football.
I am thoroughly looking forward to having the unique chance to converse with former pupils of the school for a few reasons. I think it'll be incredibly intriguing to be able to compare experiences with other alumni throughout the years. Moreover, it will be interesting to hear how their careers have been influenced and furthered by experiences at the school.
From my viewpoint, I can attest how amazing an experience Warwick provided to me and how much it did and continues to help me in my everyday life, both through lessons learnt (socially and educationally) and continued support from staff. I am a strong believer that it is important for this experience to be accessible to as many people as possible, so donating to the school, to enable bursaries for future students, is an incredibly important and respectable thing to do.
Maud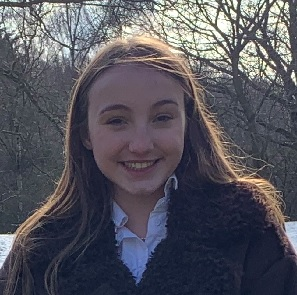 I am in Year 12 (Lower Sixth) at King's High. I am currently studying History, Chemistry and German. Next year, I am hoping to study History at university and am currently in the process of attending virtual university open days. I am also considering studying abroad at Utrecht or Erasmus University in Holland.
Although I did not take politics A-level, I frequently attend Model United Nations where we look at both modern and historical crises from the perspective of a country. I have always been interested in China after I completed an EPQ (5000 word essay) earlier this year about Mao Zedong the communist dictator.
I love speaking to people about history which is one of the main reasons why I have chosen to do this campaign. Reconnecting with former pupils is always enlightening and it is wonderful to hear them reminiscing about their school days.
Throughout my six years at the school, I have always been offered the chance to do things I never thought I would. From setting up a debating society and competing in the regional finals of a prestigious debating competition to playing hockey in Holland and skiing in America. King's High School continuously goes above and beyond to do the best for their students. There has never been a day where I haven't felt supported or encouraged to be the best person I can be.
Gigi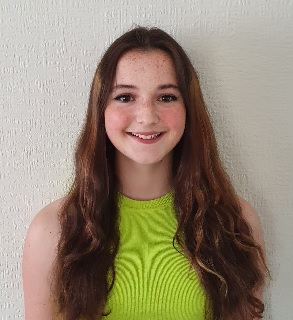 My name is Gigi and I am in Year 12. I am taking French, Spanish and History for A-Level and I am hoping to study modern languages at university. I am a Wellbeing Ambassador for the school and mentor younger pupils to help them feel more comfortable at school. I was also a member of the National Youth Board for the Diana Award. I am a keen cross country runner and really enjoy this as a sport, as well as cycling and swimming. I am half Australian and lived in Melbourne for four years, moving back to England in 2017, the middle of Year 8.
I applied for this job because I would love to develop my skills working online, as this is a skill that is becoming in greater demand due to the ever-changing world of work because of COVID-19. As well as this, I am looking forward to 'meeting' some old pupils of the Foundation.
I really hope that you can support the school so that people like me can continue to benefit from the amazing support that King's gave me. I, with no experience of the English secondary school system, would have struggled in any other environment but King's gave me amazing support. I have had so many opportunities from taking an amateur radio licence and speaking with the international space station to taking a business French qualification. I wholeheartedly encourage you to support the school in the way that it supported me.
Izzy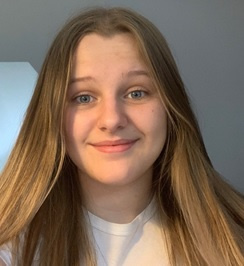 ​I'm Izzy and I'm a year 12 student studying Biology, Chemistry and Spanish. I am intending to study dentistry at university following a gap year during which I plan to travel, work and do some volunteer work!
I applied to the campaign as I was a new student in September and had already seen the amazing impact that King's High can have on pupils and I wanted to be able to help the school continue to do this work. During the campaign I am looking forward to being able to speak to people who have a link with the school and develop my communication skills.
I have seen first-hand the impact that this sort of money can make and I would love to be able to be a part in helping the school be able to continue this, and other similar forms of help so others can continue to benefit from it.
Kiran
A main part of my life would be my ambition to study medicine at university which I am excitedly looking forward to doing next year. I have some hobbies and interests such as rock climbing and playing the cello which I enjoy and it allows me to have a healthy work-life balance. I applied for this role it would be a great opportunity for me to work in a team within a professional environment and gain experience in this type of job sector. I am looking forward to reaching out to alumni and talking about our shared experiences in being part of the King's High and Warwick Foundation. I would encourage people to donate to the school as it supports students being able to learn in within the Foundation and have a bright future.