Introducing our Landor Association President and Fellows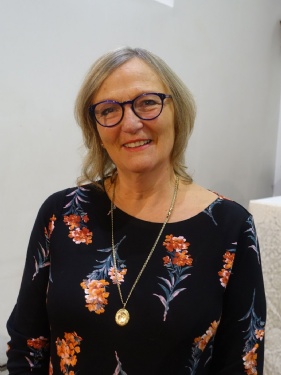 We are delighted to announce the names of our inaugural President and Fellows of the Landor Association. These positions were nominated and supported by the Landor Committee and it is our intention to grow the list of fellows every year, with the President being an annual position.
The honorific role of President is tenable for an academic year and is a position offered to a notable individual who has deep roots with King's High and/or Warwick Preparatory School, and whose experience thus resonates with the aims of the Association. The role of the President is to represent the interests of the Association, and promote its aims both formally and informally. We are delighted to announce that Clare Sawdon has accepted this position. Read more about Clare here.
Fellowships are awarded in recognition of outstanding service to members of the entire Landor Association community. We know that the chosen Fellows will support the Association as much as possible, promoting its aims, in particular in strengthening the King's High and Warwick Preparatory School community. We are pleased to announce our Fellows for 2020 below;
Jennifer Edwards, Jill Fraser, David and Sonia Guest, Sue Lampitt, Jill Lillyman, Jane Marshall, and Richard and Veronica Phillips.
You can find out more about our Fellows here.