New Head of King's High School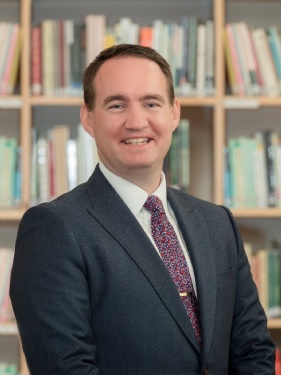 The opportunity to lead King's High School, one of the most outstanding schools in the country, attracted an exceptional field of educationalists.
Now, following a comprehensive and rigorous process which began in August, it gives me great pleasure to announce that Dr Stephen Burley has been appointed to the role of Head of King's High.
As the highly successful and respected Academic Deputy Head, Dr Burley is already a well-known figure in the King's High community. A graduate in English from University College London, Dr Burley went on to sit his Master of Philosophy at St Catherine's College, Oxford, where he was also a tutor for admissions, and took his doctorate at Queen Mary, University of London.
Starting his career at The King's School, Canterbury, Dr Burley then moved to Sevenoaks School, before joining Headington School as Head of English. As Deputy Head (Academic) at King's High and, more recently, as acting Senior Deputy Head, Dr Burley has introduced a range of exciting educational initiatives. He brings a compelling vision to the school and will harness the innovative spirit of King's ensuring that our pupils continue to excel.
Dr Burley will commence his headship in January. I know we will all lend him our support, as we start a new chapter in the life of King's High.
I would also like to take this opportunity to thank Mrs Renton for her leadership of King's as Acting Head during this term as the appointment process was concluded.
You may be aware that a parallel process has taken place at Warwick School. I am equally pleased to let you know that James Barker, currently Acting Head, has been appointed Head of Warwick School.
This is an important time for the Foundation. I look forward to seeing the schools working together and sharing the best of each other, to fulfil the truly unique 'Best of Both Worlds' experience for all our pupils.
Richard Nicholson
Foundation Principal
Warwick Independent Schools Foundation