Speakers confirmed - Landor Law Event
Join us for our virtual Landor Law Careers Evening on Thursday 18 March, 2021, at 7pm.
We are delighted to announce that our confirmed speakers are as follows;
Sara Chambers (KHS 1994 – 1998), Legal Director.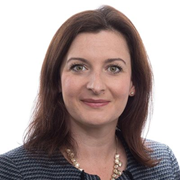 After leaving KHS, Sara attended Hertford College, Oxford where she studied Jurisprudence (Law). After university, Sara took a 'year out' working at the Royal Courts of Justice for a number of appeal court judges including the Lord Chief Justice and decided that the bar was the right career choice, completing the bar vocational course at Inns of Court School of Law the following year, after which she was called to the bar.
But after a short time working in law firms, Sara decided to convert to instead become a solicitor in a international law firm, and specifically chose to specialise in pensions law. After a move to London and a few years practising at a magic circle law firm supporting on large corporate transactions and restructuring, Sara moved to Gowling WLG, where she is a Legal Director. On a day to day basis, Sara acts for a range of clients including pension trustees, sponsoring employers and insurance companies advising on all areas of pensions law.
Josie Kemeys (Friend of the School), Lecturer in Law at the University of Worcester.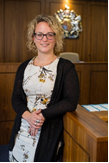 Josie is a Lecturer in Law at the University of Worcester where she lectures in Public Law, European Union Law and Criminal Law. Alongside this role, she is completing a PhD in Law at the University of Sheffield. Josie began her academic legal career by studying for a Master's in Jurisprudence at the University of Birmingham. This research looked at the role of the Supreme Court in the United Kingdom. By the time she completed her Master's degree, she had begun teaching in higher education. Her academic roles have enabled her to combine her interests in teaching and researching specific areas of the Law as well as pursuing other opportunities such as publishing, travel abroad and speaking at conferences.
Marcella King (KHS 1988 - 1995), Solicitor and Legal Publisher/Writer.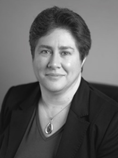 After KHS Marcella went on to university in London and law college in York. She is a qualified solicitor who has worked in private practice for over 20 years, running a mid-sized, multi-office high street firm for 13 of those years. She specialised in residential property law and practice management, with a good grounding in private client work. Marcella enjoys working with others, enabling them to reach their potential in supportive and positive environments. She loves the law and writing about it in practical ways so in March 2020 she made the move to legal publishing. As the managing editor of the UK publications for an international company she oversees legal guides and precedents used by practitioners every day.
Puneet Rai (KHS 1991 - 1998), Family Law Barrister at Thomas More Chambers.

Puneet has been working as a barrister at Thomas More Chambers (https://thomasmore.co.uk) since 2004, practising in the areas of Family, Crime, Financial & Regulatory Crime and Courts Martial. Puneet is an experienced Family Barrister who acts in cases relating to disputes about children and money following the breakdown of relationships. Puneet also regularly defends in criminal trials involving varied offences and has expertise in defending in the Courts Martial.
Sarah Schutte (née Sharp), (KHS 1988 - 1995), Solicitor Advocate running a legal and training consultancy.

Sarah is an independent UK-qualified solicitor-advocate and runs her own legal and training consultancy, Schutte Consulting Limited, based in London, UK. SCL's motto is "Making law work for the construction and engineering industry". Sarah has 20 years' experience as a specialist infrastructure lawyer, and since 2006 has worked directly for industry, initially as senior in-house counsel and since 2014 as an independent consultant. She has developed a niche practice in project management, project controls and law (PPM, P3M and PMO). SCL offers whole-life project support, working with clients, contractors, professionals and supply chain delivery partners on project vision, procurement, contract structures, team facilitation and training workshops. Sarah has advised on several international projects and speaks French, German and Spanish as well as English.
Sarah's focus on translating law into its practical context ensures clients have accurate knowledge and essential skills to procure confidently and competently, and then to deliver. Sarah is a regular conference speaker and media commentator. She writes the "Industry Insight" column for LexisPSL UK, is accredited by several industry and ADR associations, and contributes probono to industry initiatives promoting delivery excellence and technology to control risk and facilitate governance. She works closely with several global Chapters of PMI and the UK's APM and chairs the UK User Group for an international project controls software company.
Sarah's professional interests include ethics, behavioural science and collaboration, and their impact on project outcomes. Her site boots and hard hat are always to hand.
Sally Shorthose (née Peters) (KHS 1974 – 1981), Partner at Bird and Bird, Intellectual Property Lawyer, Brexit Spokesperson.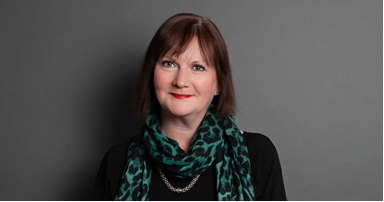 Sally is a partner in the Life Sciences and Intellectual Property Group at Bird & Bird LLP, based in London. She studied law at Manchester University and trained and qualified at the City firm, Herbert Smith. After deciding that corporate finance wasn't for her, she had spent 11 years working in-house in senior roles in the Life Sciences industry, including several years as Legal Director of the Novartis Group in the UK. She returned to private practice as a partner 20 years ago and now specialises in transactional IP work and life sciences regulatory work. She is the editor of the text book publication, the EU Guide to Pharmaceutical Regulatory Law and is a regular speaker, writer and commentator on all types of IP and regulatory issues. She has spent much of the last five years leading the Brexit advisory team at Bird & Bird. She is a qualified solicitor in both England & Wales, and Ireland.
Her Honour Justice Elizabeth Walker (née Stanton) (KHS 1983 – 1990), Circuit Judge.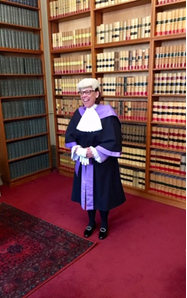 Elizabeth graduated with a 2:1 Degree In Law from Trevelyan College, Durham University in 1993. She was awarded the Albion Richardson scholarship from Gray's Inn, and went on to complete her Bar Finals at the Inns of Court School of Law. Having done so, she was offered pupillage at (what was then) No 2 Fountain Court, Birmingham.
Once offered tenancy, she had the ubiquitous mixed practice for the first couple of years, before specialising in Family Law. In the latter stages of her career at the Bar, Elizabeth was predominantly instructed in cases of serious non-accidental injury/death of children and sexual abuse. Elizabeth represented the mother of Daniel Pelka, a little boy who died at the hands of his parents in Coventry.
Elizabeth was appointed a Recorder on the North East circuit in 2013 and a full time Circuit Judge in March 2019. Six months later, she was appointed the Designated Family Judge for Coventry and Warwickshire, with responsibility for family cases across the area.
Charlotte Whitehead (KHS 2006 - 2013), Associate at Gowling WLG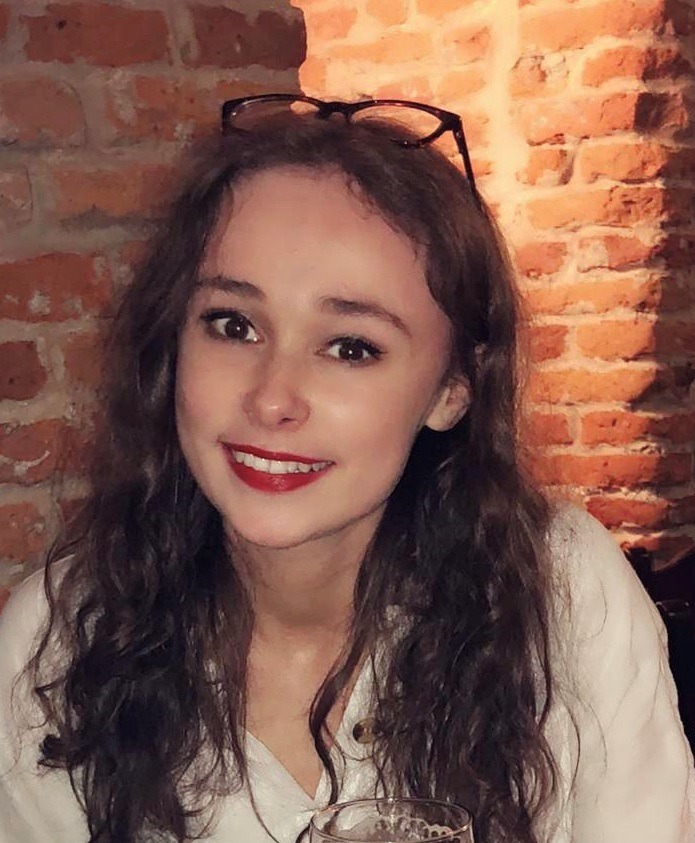 Charlotte is an associate at Gowling WLG, which is an international law firm with offices in Birmingham and London. She left King's High in 2013 and went on to study law at the University of Birmingham. After graduating, Charlotte studied the LPC at the University of Law and worked as a paralegal at her current firm for a year. Charlotte then completed her training contract at her firm, qualifying as a solicitor in September 2020 into the pensions team.