Learning and Living in Lockdown Report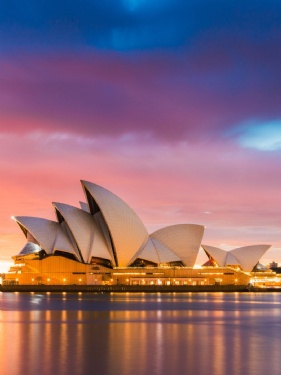 Concerned that during lockdown we haven't been able to hold any events in person, we held several online 'Living and Learning in Lockdown' events in February for the Old Girl and Landor community.
On Monday, there was the chance to meet the new Head Master, Dr Stephen Burley, who told his audience about his background in teaching, from Bogota to Warwick, from running a school boarding house with his wife to joining King's High as Academic Deputy Head in 2017, and explained how it was still possible to run a successful and vibrant school in lockdown. Many of the Old Girl and former staff listening expressed a desire to take the elixir of youth to enable them to re-enrol in the present day school! Dr Burley also revealed that he had a cat, the first head since 1947 to be an ailurophile! Catch up with Dr Burley via this link or watch below.
Once people had 'met' the new Head, it was time to view the new school, and a virtual tour enabled watchers to view the hall, labs, music school and art studios from many different angles. To tour around the school please click here.
Tuesday's talk was from the new Foundation Principal, Mr Richard Nicholson – no stranger to the King's High community. An audience from the Warwick School community, as well as our own, dropped in from as far afield as the Antopodes, with a nonagenarian Old Warwickian showing that technology and distance need not be a barrier to staying in touch with one's old school! Questions ranged from the fate of the CCF Band to whether state schools might be welcomed into the Foundation.
Later in the afternoon, Artistic Director of Music Mr Alex Laing hosted a fun sing along and well-being session, explaining and showing how he conducts virtual rehearsals during the pandemic. Microphones were muted, so nobody needed to be shy. Mr Laing started with some warm ups for both body and vocals and went on to lead the group to sing 'My Bonnie lies over the ocean'. The session finished with 'I Got Rhythm', mixed in with some clapping and jazz hands! It was a lovely end to a great session which was enjoyed by all. Thank you Mr Laing. To watch this please click here or see below.
At leisure you could then view some musical performances by our talented pupils, which you can enjoy still enjoy here.
On Wednesday, Old Girl and co-author of the history of King's High and Warwick Prep, 'Of Mulberries, Ilex and Acorns', Polly Beidas, took her audience back one hundred years when, like today, we welcomed a new Head in the wake of a global pandemic. But why did the Governors insist that she resigned after just two terms? Who was the quasi-Bohemian polymath, linguist and author who took over in 1922, and led the school through change, self-government, the Second World War and a rebellion against black lisle stockings? Catch up with the talk here or take a look below.
Please write to khs-landorassociation@kingshighwarwick.co.uk for details of how to buy the book.
A book club for the Landor community is being started, with sage advice from Drs Burley and Seal of the English Department, and school librarian Mrs Burman. The club will be held monthly and will give its members a chance to experience books perhaps out of their comfort zone, and to hear from authors in the Landor Community. To register your interest, click here. Please do so by Friday 26 February.
The week ended with a virtual coffee morning for members of the Old Girl and former staff community. Hosted by OGA Secretary Polly Beidas, participants had been encouraged to bring the type of bun or cake enjoyed in their schooldays. Old Girls and former staff aged from their thirties to their nineties talked about currant buns, sticky buns, giant Chelsea buns, doughnuts and bacon batches, and variations of these had been acquired from bakeries as far afield as North Yorkshire and the Channel Islands. A virtual Speech Day prize is awarded to the Old Girl who made her own shortbread for the occasion! The conversation didn't flag for over an hour, with tales of pink custard, greasy fish, and a sixth form rebellion against unpalatable 1970s school meals from an external kitchen. Recently retired Head of Catering Lesley Dudley was able to assure those present that King's High food these days is far nicer, even though we miss our unhealthy sticky buns!