First Landor Book Club Title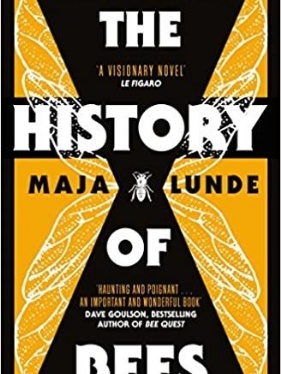 Thank you to all who have signed up to be part of the Landor Book Club. We have had a terrific response, and will be running several parallel book clubs commencing week beginning 3rd May. Further information for those who have already registered will be sent out shortly.
In the meantime, we are delighted to announce, following discussions with King's High librarian Mrs Caron Burman, that the inaugural book to be read by the book clubs is 'A History of Bees' by Maja Lunde. Lunde is a Norwegian author, but if your Norwegian is lacking, please be assured that the novel has been translated into English. Although she has written extensively for children and young adults, this is her first novel for an adult readership. In spite of the title, we are reliably informed that it is a novel, and not a history of bees per se! Mrs Burman has already recommended this on her staff reading list and thoroughly endorses this title.