Launching Warwick Foundation Connect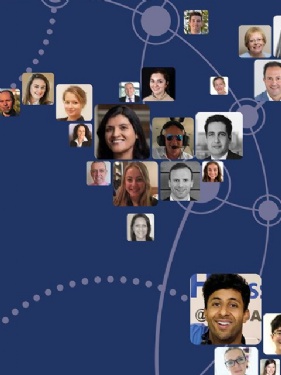 You may be aware that King's High School is part of the Warwick Independent Schools Foundation, a family of schools including Warwick Prep, Warwick Junior School and Warwick School. We believe the time is now right to capitalise on the collective strength of our Foundation community and combine our established online networking platforms.
Our new online networking platform is called Warwick Foundation Connect and combines the communities of Landor Connect and Warwick School Connect.
Head over to www.warwickfoundationconnect.com to sign up to the new larger platform and join over 1000 other Foundation members.
Joining the new platform only takes a few steps and can be made even simpler by connecting your LinkedIn or Facebook profile.
As a member of the new platform you will be able to connect with fellow members of the Landor Association and Old Girls' community and, for the first time, members of the wider Foundation community including former pupils of Warwick School.
You can use the platform to:
Connect with Old Girls and, for the first time, members of the wider Foundation community including alumni of Warwick School.
Join the dedicated Landor Association Group – an exclusive area for OGs to connect with each other, share photos, personal updates and hold group discussions.
Join other bespoke groups and find and connect with old friends.
Request or offer mentoring opportunities.
Search the Foundation directory and manage your own profile.
View and register for events.
Promote your business on the new Business Directory.
Search for or advertise jobs or work experience.
Keep up to date with the latest developments at the schools.
We would love for as many members of the Landor community as possible to join Warwick Foundation Connect and we hope you will join this fantastic new network. Please let us know if you have any questions by contacting khs-landorassociation@kingshighwarwick.co.uk.