The Landor Book Group meetings have begun!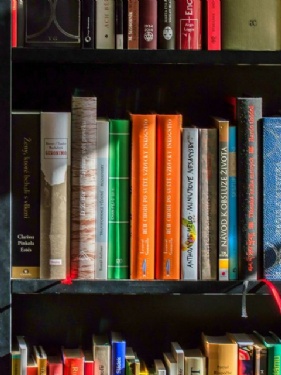 Four groups of Landor members, Old Girls, former staff and parents alike, have already devoured Maja Lunde's 'The History of Bees' in our first round of online meetings. Some found it to be the bees' knees; others didn't quite feel the buzz. However, all had plenty to say about it at our four Zoom meetings earlier this month, and we are very grateful to school librarian Caron Burman for her recommendation.
For our next round of meetings, it has been over to the groups themselves for recommendations. Two groups are reading the award-winning 'Hamnet' by Maggie O'Farrell, a reimagining of the short life of Shakespeare's only son, who died in childhood. A third will be consuming 'Half of a Yellow Sun' by the Nigerian author Chimamanda Ngozi Adiche, while a fourth will be going back to the classical era with Pat Barker's 'The Silence of the Girls'.
Our book groups take place on Zoom and are not bound by geography, generation or pub opening hours. Unfortunately a few of the people who signed up are not able to attend after all, so there are a limited number of vacancies for Landor bookworms in our book groups. If you'd like to discuss books with fellow Landor members, and perhaps try works you wouldn't normally read, please write to Polly Beidas on p.beidas@kingshighwarwick.co.uk, who will advise of any spaces.