Co-curricular activities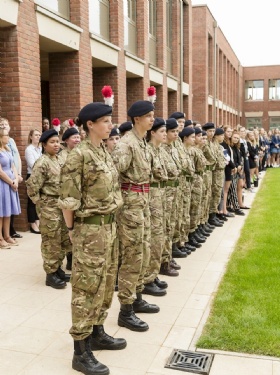 Ever wondered what the pupils get up to during co-curricular activities?
With over 180 weekly activities, in addition to our acclaimed Friday Afternoon Activity Programme, there is a wealth of opportunity to discover gifts and talents, to develop interests and passions, and to promote health and wellbeing.
Friday afternoon activities nurtures the personal growth and development of our students by building confidence and developing key skills and attributes. It is a central part of our week and provides a vital opportunity for every Warwick School and King's High pupil in Year 10 and above to take part in a range of exciting co-curricular activities within a co-educational setting.
There are opportunities to gain nationally recognised qualifications or simply to learn a new skill.
Read our brochures below to see what is on offer.