Ansell and Tomlinson Science Labs
The names of two of the new science laboratories at King's High were carried over from the labs in the old school on Smith Street. Polly Beidas writes here about the people behind the names and their connection with the school.
Barbara Ansell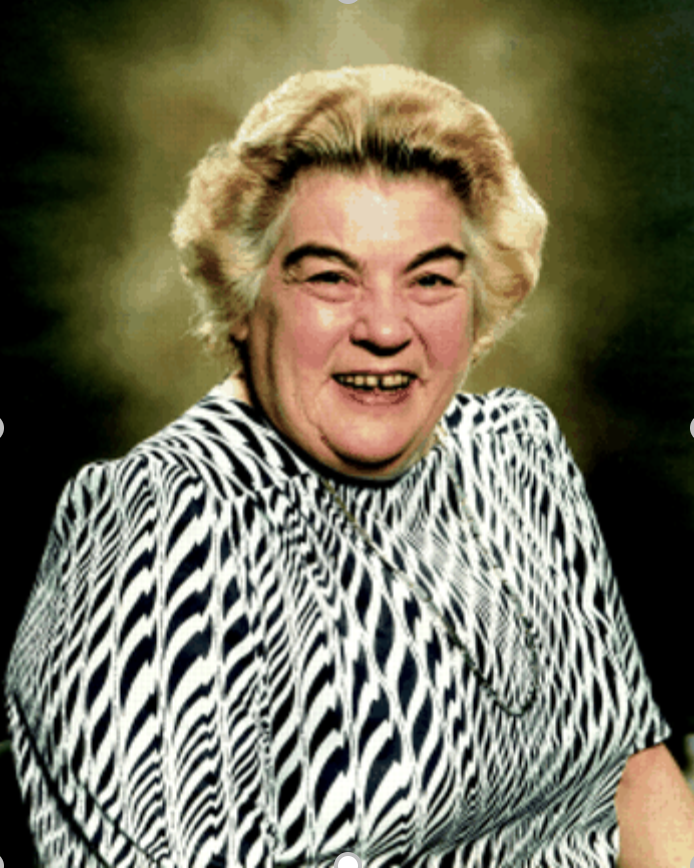 Barbara Mary Ansell joined King's High in 1930 having been educated privately at home beforehand. Her father had been Mayor of Warwick. In 1935 she was awarded a minor scholarship and became a boarder at the school. While at King's High she was a Prefect and a good 'all rounder'; she was heavily involved in the Science Club, and was Secretary of both the Junior League of Nations and the Debating Society. Science was her forte, however, and on passing the London High Certificate from King's High in 1941, with a distinction in Biology, she was awarded a Queen's Scholarship at Birmingham University to read Medicine.
In 1950, she joined the Canadian Red Cross Memorial Hospital at Taplow, Buckinghamshire, researching into childhood rheumatism. She became a member of the Royal College of Physicians in 1951. In 1962 she became a Consultant, conducting a research programme into childhood chronic arthritis. Her pioneering work led to the establishment of specialist medical centres worldwide, of which there were 30 in the UK alone at the time of her death. The 1962 Ilex reported that, 'Dr Barbara Ansell continues to make medical history by her appointments to posts never previously held by a woman. […] She is also a member of the Committee of the Empire Rheumatism Council and British Representative for the European League against Rheumatism.'
Ansell's incredible memory for the details of all the children she had looked after, together with her colleague's meticulous observations and records of the clinical, radiological and pathological manifestations of these diseases, led in 1959 to a classification of the various forms of chronic arthritis in children. The American Rheumatism Association and the World Health Organisation adopted it with minor modifications.
Where children suffered with stiffening and distortion of limbs, she pioneered operations, in conjunction with orthopaedic surgeon George Arden. By 1975 Arden had operated on and replaced over 190 damaged hips. In some children both hips and both knees had to be replaced. The combined work of Ansell and Arden culminated in 1978 in the publication of their book The surgical management of juvenile chronic polyarthritis.
Barbara Ansell became a Fellow of the Royal College of Physicians in 1967, was appointed a CBE in 1982, and an Honorary Fellow of the Royal College of Surgeons in 1985 before her retirement three years later.
In the course of her work she was honoured in many countries, served on committees looking after the interests of children with crippling health conditions, and published many contributions to textbooks and reviews.
Barbara Ansell was married to a medical colleague, Angus Weston, who predeceased her.
She was a distinguished doctor on the international medical stage from the days before female doctors were commonplace. She was commemorated in a laboratory and a building on the Smith Street site, which the science department shared in part with the History department. At the new Banbury Road site, there is also an Ansell Laboratory. Ansell Way in Saltisford, Warwick, is another memorial to this distinguished Old Girl.
Dr Ansell died in 2001 at the age of 78.
Muriel Tomlinson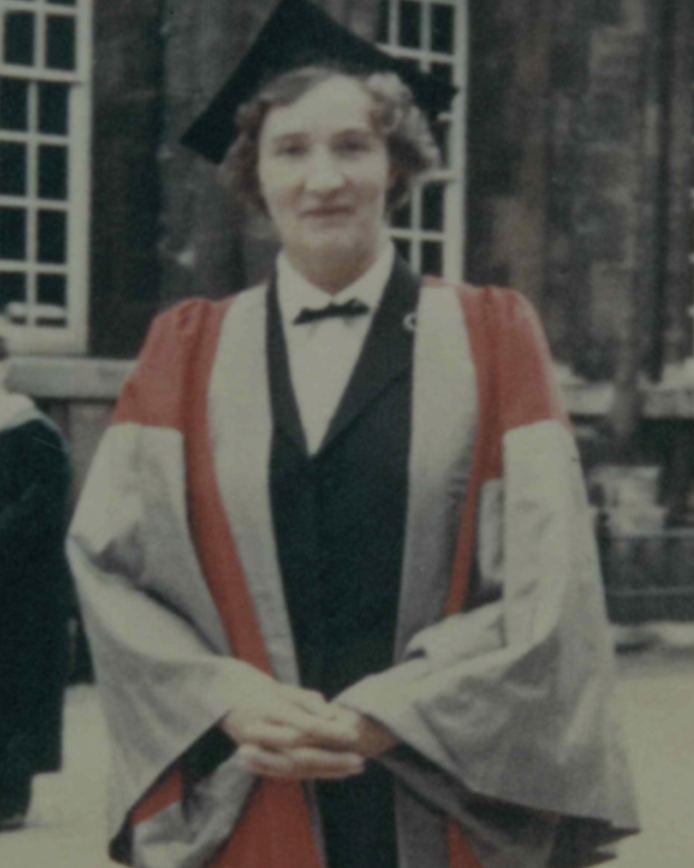 The Tomlinson sisters Muriel Louise, born 1909, and Mildred Edith, born 1912, were the daughters of a gardener from Lapworth who both won Council free places to King's High, Muriel's in 1921 and Mildred's two years later. Muriel, who was Head Girl in 1928, was a brilliant scientist. She claimed later that Chemistry had initially attracted her 'because of the delightful blue colour the word conjured up for me. To me, all words have colour.' The ability to assign colours to words is a comparatively rare condition called 'synesthesia', in which the stimulation of one sense leads to an unusual response in another.
Muriel won a County Major Scholarship, and an Open Scholarship, from the Worshipful Company of Fishmongers, to St Hilda's College, Oxford, graduating with first class honours in Chemistry. Not to be outdone, sister Mildred also gained an Open Scholarship to St Hilda's and later became senior Science mistress at Enfield County School. But schoolteaching was not Muriel's ambition. Her undergraduate tutor sensed her promise early on, and encouraged her to take her Part One examinations at the end of the second year. Later, Muriel realised that she alone, out of all the other (male) students of the subject, had been told to do this, the rest having to wait until the third year, and although this daunted her a little, she still obtained a first class pass.
After gaining her DPhil, she did two years' postdoctoral research at Somerville, having been awarded a Mary Somerville Research Fellowship. Then in 1935 she gained her first academic appointment at Girton College, Cambridge, starting as a Lecturer, and then becoming a Fellow, organising the main general organic Chemistry course, and organising practical Chemistry classes across the university. Throughout the Second World War, she continued this work, with the added pressure of having three London university colleges being evacuated to Cambridge. She was invited back to Oxford as a don at St Hilda's, eventually becoming responsible for practical work across the university. She then returned to research, publishing books both alone and as collaborative ventures at a time when Chemistry was still considered to be a male domain.
A great motorist and traveller, Muriel never forgot her school roots, and was for thirty-eight years a Foundation governor, serving as a King's High governor, for many years as Chair of the Warwick Prep governors, and as a member of the Warwick School management committee. She died in 1991 at the age of 81.
King's High did not forget Dr Tomlinson either, and laboratories both at Smith Street and on Banbury Road have been named in her memory.
Polly Beidas.